The advertising industry in the UAE is expected to reach a whopping $4.4 billion by the end of 2023. The numbers are staggering because there's no denying the significance of ads in the digital era. In today's dynamic digital landscape, we are surrounded by ads. Whether we are talking about the e-flyers bombarded in our inboxes or the surprisingly sponsored social media ads we see when we search for something, we live and breathe in the world of ads. If you want to skyrocket your business through performance marketing and are searching for a leading advertising company in Dubai, here's a guide that can help. Shall we get started? 
Services Offered by Advertising Companies in Dubai
Digital marketing promotes products or services through various digital channels such as search engines, social media platforms, websites, and mobile apps. Advertising companies in Dubai offer different online marketing services to enhance brand visibility, increase website traffic, and generate leads. Some of the services provided by digital marketing companies in Dubai are:
Search Engine Optimization (SEO): SEO is optimizing your website to rank higher on search engine results pages (SERP). It involves keyword research, on-page optimization, link building, and content marketing to improve your website's visibility on search engines like Google, Bing, and Yahoo.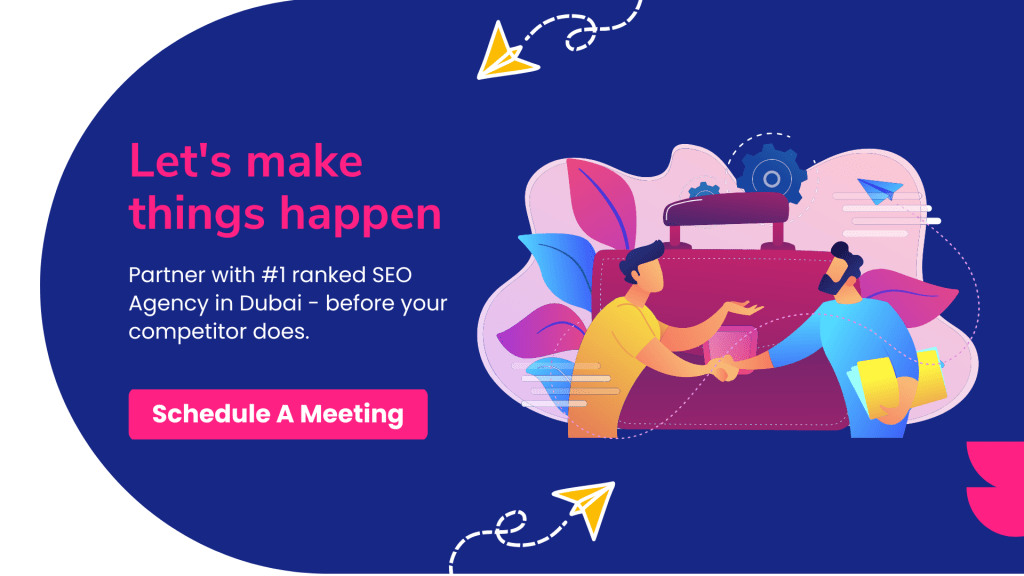 Pay-per-click (PPC) Advertising: 

PPC advertising involves paying for your ads to appear on search engine results pages or social media platforms. You pay each time a user clicks on your ad, and it takes them to your website. This is an effective way to reach out to potential customers searching for products or services similar to yours.

Social Media Marketing: Social media platforms like Facebook, Instagram, Twitter, and LinkedIn have become a crucial part of digital marketing strategies. Digital agencies in Dubai create and manage social media campaigns to promote your brand, engage with your audience, and drive traffic to your website.
Content Marketing:

Content marketing involves creating and sharing valuable content to attract and retain customers. It includes blog posts, articles, videos, infographics, and social media posts. Advertising companies in Dubai create and distribute high-quality content to enhance brand awareness and generate leads.

Email Marketing: Email marketing involves sending commercial messages to people who have subscribed to your email list. Advertising companies in Dubai create and manage email campaigns to promote your products or services, offer discounts, and engage with your audience.
Tips to Find the Best Advertising Agencies in Dubai
With the growing demand for digital marketing services, there has been a surge in the number of advertising companies in Dubai. Here are some tips to help you find the best digital agency in Dubai:
Define Your Marketing Goals:

Define your goals before looking for advertising agencies in Dubai. Do you want to increase brand visibility, generate leads, or improve website traffic? Clear goals will help you select a digital marketing agency that can fulfill your requirements.

Check the Company's Portfolio: 

A reputable digital marketing agency will have a portfolio of their previous work. Check their portfolio to get an idea of their expertise, creativity, and the types of clients they have worked with.

Look for Experience and Expertise:

Look for a digital marketing agency with experience and expertise in your industry. They should know your industry's latest trends, challenges, and opportunities to create effective marketing campaigns.

Consider the Company's Reputation:

Check the company's reputation by reading online reviews and testimonials. You can also ask for references from their previous clients to understand their work ethics, communication skills, and results.

Evaluate the Company's Communication Skills: Effective communication is crucial for the success of any marketing campaign. Look for a digital marketing agency with excellent communication skills that can communicate their ideas, strategies, and progress clearly and effectively.
FAQs to ask before hiring top advertising companies in Dubai 
#1 What services do you offer, and how do they align with our business goals?
Analyze the services a digital marketing company offers and how they can help your business achieve its goals. Some common services include search engine optimization (SEO), pay-per-click (PPC) advertising, social media management, and email marketing.
#2 Can you provide examples of successful digital marketing campaigns you have run for businesses similar to ours?
Ask for case studies or examples of successful campaigns the company has run for businesses similar to yours. This can help you gauge their expertise and effectiveness.
#3 What is your experience in our industry?
Experience in your specific industry can be valuable, showing that the company understands your unique challenges and opportunities. However, experience in related industries may also be relevant and valuable, so ask for case studies related to all their digital marketing services in Dubai.
#4 How do you measure the success of your digital marketing campaigns?
It's vital to know how the company measures success and what metrics they use to track progress for digital marketing in Dubai. This can include things like website traffic, engagement rates, conversion rates, and ROI.
#5 What is your process for creating and implementing a digital marketing strategy?
Understanding the company's process for creating and implementing a strategy can help ensure its approach aligns with your goals and expectations.
#6 What kind of reporting and analytics will you provide?
Regular reporting and analytics can help you track the success of your digital marketing efforts and make data-driven decisions. Ask what kind of reporting the company provides and how often it will be delivered.
#7 How do you stay up-to-date with digital marketing trends and technologies?
Digital marketing constantly evolves, so work with a company that stays current with the latest trends and technologies. Ask about their ongoing education and training.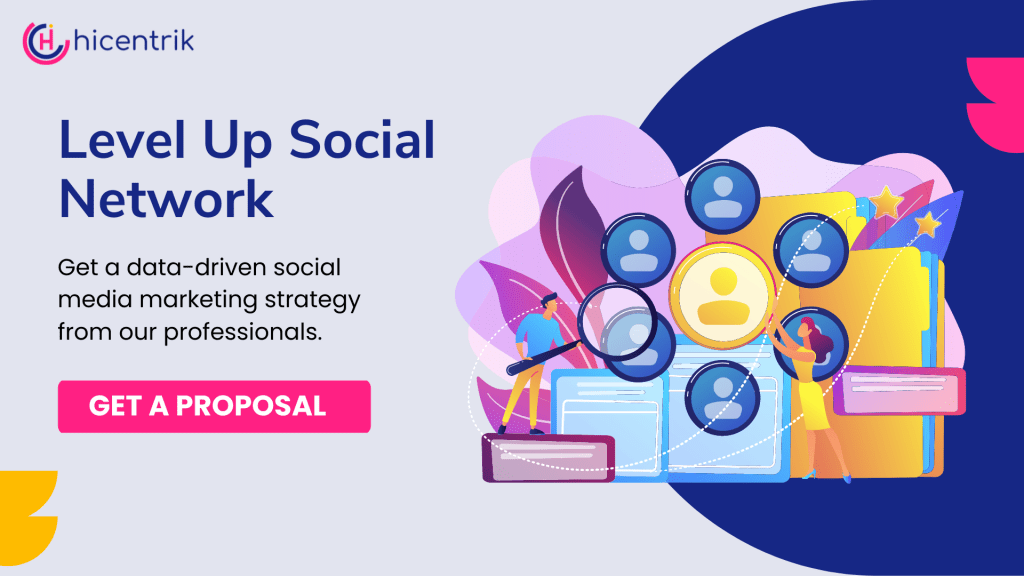 #8 Who will manage our account and communicate with us?
Knowing who will be your main point of contact and how to handle communication can help ensure a smooth and effective working relationship.
#9 How do you communicate and collaborate with our in-house marketing team?
If you have an in-house marketing team, understand how the digital marketing company will collaborate with them and ensure consistency across all marketing efforts.
#10 What is your pricing structure, and what services are included in your fees?
Understanding the company's pricing structure and what services are included in their fees can help ensure you get a fair deal and clear about what you are paying for.
Nikita Sharma is Chief Strategy Centrik @ HIcentrik. She Strategizes, Optimizes & Revises digital activities to deliver optimum results & returns.
6 Years of Global Experience in Multi-tasking, i.e. Digital Advertising, Social Media, Ad Campaigns, Web Design & Development, Lead Generation, and Reporting.