In today's hyper-connected world, when digital platforms have become the go-to source for information, communication, and commerce, businesses must embrace the possibilities of digital marketing to survive. As the United Arab Emirates (UAE) cements its position as a global hub for innovation and entrepreneurship, investing in digital marketing services in UAE  has become an essential strategy for businesses seeking to stay ahead of the curve and capitalize on new growth prospects.
Dubai, the "city of gold," is characterized by a fiercely competitive corporate environment. Proper marketing tactics must be developed to remain relevant. Digital marketing is currently the wisest choice for promoting your brand.
How does investing in digital marketing contribute to building a strong brand presence?
Investing in digital marketing has evolved as a strategic essential for firms in the quickly expanding digital world, where online platforms affect our everyday lives. Digital marketing gives an unprecedented opportunity for firms to connect with their target audience, expand their reach, and produce meaningful results, with the ability to uncover new growth paths and acquire a competitive edge.
Social media, email, and search engines can all be used to reach potential clients. You can advertise your goods and services using digital marketing strategies like SEO, PPC, social media marketing, etc. Online marketing has also increased the creativity of advertising like never before. Now you can meaningfully communicate with your audience and promote your company.
What is The Present State of Digital Marketing Services in UAE?
Dubai's digital marketing industry is in a strong and evolving condition right now. The city has seen substantial expansion and industry-wide use of digital marketing techniques. The COVID-19 pandemic has increased businesses' reliance on digital platforms as they turn to online methods to connect with and engage with their target markets.
It's crucial to remember, though, that there is much competition. In Dubai, several businesses and independent contractors provide digital marketing services in UAE. As a result, costs can be fairly high, and locating excellent services can be challenging. Hicentrik, with its robust digital marketing techniques, aids in making you stand out. 
Dubai is still a popular travel location for those in the digital marketing industry. The city has a fantastic way of life, and networking with other professions is really easy to do. Thinking about launching a digital marketing company in Dubai is unquestionably worthwhile.
How Does Digital Marketing Help Businesses Grow?
Here are some ways that digital marketing can assist you in attracting new opportunities:
Geographical expansion
Social media and the internet have the astonishing capacity to cross geographical barriers. Furthermore, they provide a low-cost marketing channel that eliminates the need for actual stores and the accompanying costs of space and physical presence.
Brand Development
The target market can be attracted, and companies can be promoted most successfully through websites and social media. They give the audience a glimpse into the company's service, ideas, values, mission, etc., making it simple for them to relate to, comprehend, and support the brand.
Enhancing the Customer Experience through Digital Channels
When implemented into a product or service, digital marketing can help a firm better understand the preferences and wants of its target audience
.
Customizable Marketing Solutions for Quick and Easy Implementation
Web analytics makes it simpler to monitor an audience's response to a marketing effort online than it is offline, which assists firms in determining the following:
number of site visitors that clicked on the advertisement

different traffic sources

Ad's effectiveness

your website's position in search results
This makes it simple for firms to alter their current marketing plans or develop new ones to appeal to their target market.
Powerful content
The visibility and reach of the advertisement are increased by the content or message of a digital marketing campaign that may be accessible on various platforms. Multi-device interactive content is created by brands.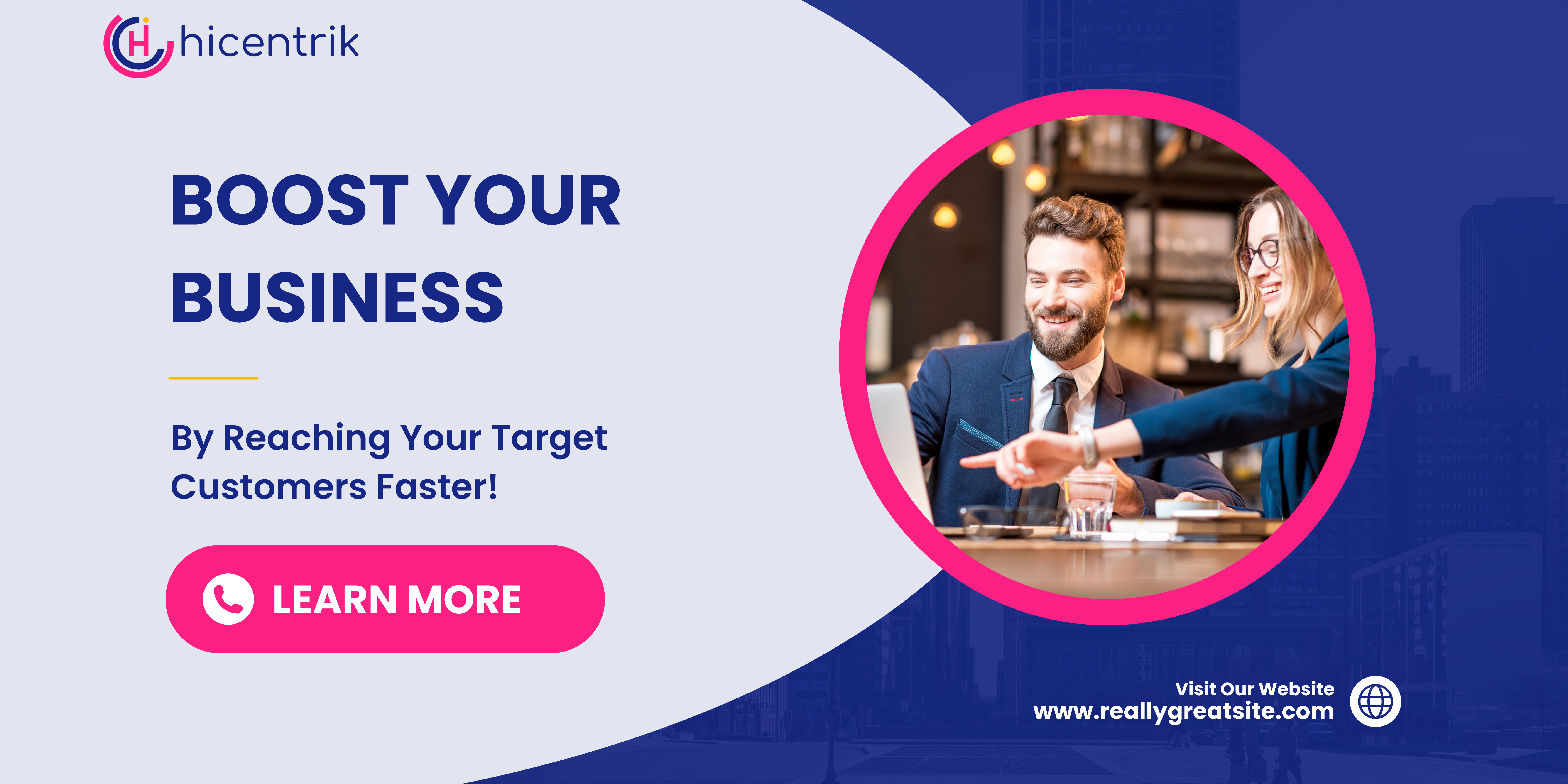 Why Should Businesses Consider Investing in Digital Marketing in Dubai?
Dubai is an excellent location for digital marketing investments. The city is becoming increasingly popular among tech-savvy consumers and businesses, making it a perfect market for digital marketing entrepreneurs.
There are several reasons why Dubai is an excellent destination to invest in digital marketing:
There are more tech-savvy residents and enterprises in the city. Due to this, digital marketing business owners find Dubai to be a perfect market.

Due to Dubai's extremely high internet penetration rate, there is a sizable potential market for online companies and services.

The Emirate's economy is strong and stable, creating an ideal setting for company expansion.

Dubai provides a high standard of living thanks to its opulent way of life and first-rate amenities. Because of this, it attracts talented experts from all over.

In Dubai, numerous well-established sectors present chances for collaborations and joint ventures. These sectors include travel and hospitality, retail, building, and others.
Exploring the Scope of Digital Marketing in Dubai.
Digital marketing in Dubai has enormous potential. Many people are living in the city, and many of them utilize the internet. The Emirate is the home base for numerous multinational corporations, making it a prime target for digital marketing campaigns.
As a business owner, investing in Dubai makes sense for various reasons. First off, the city presents a fantastic chance to connect with a sizable and varied audience. Second, there are numerous opportunities to network with potential clients because Dubai is a center for global commerce and trade. Last but not least, the Dubai government is particularly pro-business and pro-entrepreneur and ensures you'll have access to the tools and assistance you need to thrive.
How can digital marketing contribute to the growth and success of businesses in Dubai?
Unmatched research and target audience
The UAE has one of the highest internet penetration rates in the world, and a sizable section of the population relies on digital platforms for daily requirements. Your business can access this sizable online community and engage with your target audience in ways that have never been possible before by investing in digital marketing services in UAE. Digital marketing allows you to reach the right people at the right time, boosting your brand's visibility and bringing in targeted customers, whether it's through focused advertising, search engine optimization (SEO), or social media marketing.
Engaging mobile user
A significant portion of the population in UAE extensively relies on mobile devices for online activities, boasting an exceptional smartphone penetration rate. Your business may enhance its web presence for mobile consumers with an efficient digital marketing strategy, guaranteeing consistent user experiences across different devices. With the help of mobile-friendly websites, appealing mobile ads, and engaging social media posts, you can grab the attention of consumers who are constantly on the go and provide them with useful material, goods, and services.
Data-driven decision making
The abundance of data and analytics accessible to track and evaluate the efficacy of your marketing efforts is one of the key benefits of digital marketing in the UAE. You can learn a lot about consumer behavior, preferences, and engagement metrics by using the potent tools and technologies at your disposal. With this information at hand, your business can decide wisely, improve its marketing tactics, and customize its products better to suit the demands and expectations of the UAE market.
Cost-effective marketing
Digital marketing is a more affordable alternative to traditional types of advertising for companies of all sizes. By focusing on particular demographics, areas, or interests, you can maximize your marketing budget with careful strategy and implementation. Using digital marketing channels like social media and email marketing, which provide exact targeting, you can make sure that your advertising efforts are concentrated on those who are more likely to become clients. The bottom line of your business can be considerably impacted by this effective resource allocation, which also maximizes return on investment (ROI).
Keeping pace with competitors
For continued growth in the fast-paced business environment of today, maintaining one step ahead of the competition is crucial. Numerous businesses in the UAE have already realized the potential of digital marketing and are making significant investments to increase their online visibility. Your business runs the danger of slipping behind and missing out on essential possibilities to interact with your target audience if you ignore digital marketing. By utilizing cutting-edge techniques and imaginative campaigns, investing in digital marketing services in UAE  enables you to not only keep up with your rivals but also differentiate your company.
Hire marketing experts to succeed.
Hicentrik- digital solutions specializes in developing and implementing digital marketing strategies for small to medium-sized organizations. We function as an extension of your company, acting as your own marketing department that is as invested in your digital marketing plans and the success of your company as you are.
We assist business owners in realizing the long-term advantages of their marketing investment by creating thoughtful "thinking-into-action" marketing strategies that complement the marketing objectives of our clients. To address any marketing obstacle and aid in the long-term growth of your company, we combine the most recent data, technology, and digital marketing tools with imagination and creative problem-solving. 
Let's get to work if you want to expand your marketing staff. Call us right away.
Nikita Sharma is Chief Strategy Centrik @ HIcentrik. She Strategizes, Optimizes & Revises digital activities to deliver optimum results & returns.
6 Years of Global Experience in Multi-tasking, i.e. Digital Advertising, Social Media, Ad Campaigns, Web Design & Development, Lead Generation, and Reporting.