AI is demonstrated to be a technology of enormous value for many businesses. AI has proved to be a content automation tool in digital marketing. AI is quickly transforming the format and strategy of content marketing campaigns. It can manage various demanding marketing tasks, such as evaluating enormous amounts of data, offering crucial insight, and producing appealing content. Content creators can now generate high-quality, engaging content without relying on expensive and limited human resources. These AI tools for content creation examine current content and other data using algorithms and cutting-edge natural language processing techniques.
Content Automation tools are quickly emerging as key players in digital content creation, reducing workload for writers and improving overall content quality. We've compiled a list of some of the best AI tools for content creation which will assist you in discovering the best tools available.
What is AI-powered content creation?
AI content creation means that the machine generates the content for you. AI is prompted, described, or given parameters by humans. The machine generates the content in a matter of seconds or minutes.
These content automation tools are extremely versatile. Some help in writing the blogs for you. Some create subject email lines or advertisement copies. AI tools in digital marketing do more than generate content. It also provides insights to help you improve the effectiveness of your content strategy.
15 Brilliant AI-Powered Content Automation Tools
Which digital marketing content automation tools should you employ to produce content and develop a wiser content strategy? At Hicentrik, we keep tabs on thousands of AI-powered solutions. And there are a few that are among the best to look into.
Tool 1# CHAT GPT
An AI-driven chatbot named ChatGPT offers human-like responses that are interesting, thoughtful, and conversational. It is a natural language processing tool created by open AI and is now used for many other purposes, such as chatbots and content creation.
While using Google search is still one of the most common research methods, ChatGPT is an even better resource for finding content ideas and topic angles. ChatGPT can generate visuals, write articles, describe products, explain complex concepts, and more.
 Tool 2# WriteSonic
Writesonic offers to write a variety of content in only a few minutes, including ad copy, landing pages, and product descriptions. Writesonic focuses on delivering high-performing content that is appealing to your readers and successful for you. The software contains over 60 writing tools to spark your imagination and speed up content creation.
Tool3# Quillbot
A professional AI tool called QuillBot particularly uncovers the full potential of any data and produces high-quality articles for the intended audience. This technology controls the language creation platforms to deliver the optimal outcome and functions similarly to the human brain.
This AI technology manages the common language and controls how quickly the stories are processed.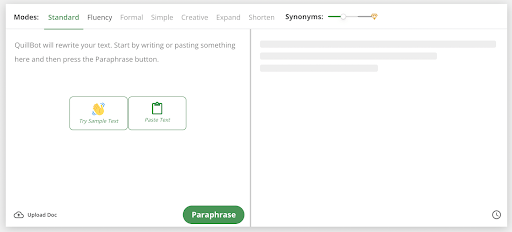 Tool 4# Word AI
It works exactly like a human word AI. The sentences are not recognized as word lists. Instead, it can make the word list cohesive sentences to aid communication. It starts over precisely as it should.
The enormous burden of content rewriting also increases demand for this tool.
Tool 5# Articoolo
The Articoolo tool produces material that draughts articles like a writer would. It begins by recognizing the meaning of the topic at hand and then works to paraphrase it in the proper order.
Tool 6# Wordsmith
This tool can turn the provided information into valuable narratives. Wordsmith is renowned for transforming the data that is fed to it into written analytics. This program gained attention after discovering that major corporations, including Yahoo, Microsoft, and PwC, were using it to produce over 1.5 million pieces of content annually.
Tool 7 # Jasper
A top AI writing software tool, Jasper, was previously called Jarvis. Jasper acquired authoring programs like Headline and Soon AI.
Content writing includes books, scripts, blogs, articles, and more. Jasper will write the material for you when you select a topic and fill out the form with the necessary information. Although the content isn't always great, it aids in conquering writer's block. Currently, the condition of natural language creation in content marketing is known as "content generation." The use of AI is invaluable.
Tool 8# Rytr
Rytr is the AI content writing tool. Because Rytr's algorithms are based on historical data, they can create distinctive and appealing articles.
In less than an hour, Rytr's AI writing assistant will have your piece written without human assistance.
Best SEO writing tool
Tool 9# INK Editor
To assist you in creating content, INK Editor combines AI co-writing with an SEO assistant. You can produce content using the Assistant feature of the application that will rank highly on search engines and generate organic traffic. With the aid of patented artificial intelligence technology, ranking scores are raised by analyzing content in real-time and making recommendations.
Tool 10# Wordlift
This SEO plugin for WordPress examines your content and finds predefined categories and entities to increase relevance. The plugin helps develop better content and target relevant demographics to boost website traffic.
This AI-assisted technology also assists in calculating the amount of time spent on the website and advises SEO improvements accordingly.
Tool 11# GrowthBar       
Powered by artificial intelligence, GrowthBar is an SEO-optimized content-writing tool. GrowthBar is the only option if you seek a single device to write most of your marketing content. GrowthBar allows you to create content and gives you lite features comparable to those of a tool like Ahrefs or SEMrush by enabling you to conduct keyword research, track your ranking performance, and see what other websites are ranking for.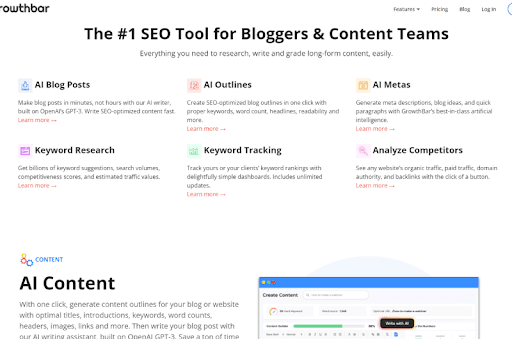 Tool 12# Scalenut
A writing program that automates content development is called Scalenut. Using its AI writing algorithm, a writer may write interesting content and improve their page ranks. It combines SEO and NLP methodologies. You may create search engine-friendly content by using Scalenut's SEO Helper.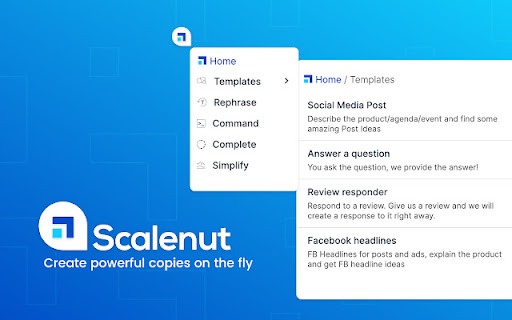 Tool 13# Outranking
An AI content strategy platform called Outranking aids in comprehensively planning your content strategy. Using it, ideas are generated, they are executed, content is optimized, performance is tracked, and ongoing content improvement is carried out.
Tool 14 # Surfer
Surfer is another alternative if you purchase one program to develop SEO content. Surfer helps you create SEO-friendly content, browse the web for inspiration, and rank highly on Google.
Tool 15# HubSpot
One of the top-rated AI-powered SEO tools is provided by HubSpot. The system offers doable recommendations to optimize website content for searches by your target demographic.
Using HubSpot SEO, users can update outdated material to conform to the most recent search algorithms. Also, they have access to information on how SEO adjustments affect the outcomes.
Conclusion:
Using content automation tools in digital marketing may scale your content generation and help you meet your business objectives, whether you're a busy copywriter or a digital marketer. The best part about these AI tools for content creation is that they produce organic, compelling writing to suit your content needs. These AI tools for content creation are simple to learn and enjoyable to use.
AI tools for content creation can assist you in creating accurate and innovative content if you have the correct tools. To test it out before subscribing, look for a content automation tool that provides a free trial.
Nikita Sharma is Chief Strategy Centrik @ HIcentrik. She Strategizes, Optimizes & Revises digital activities to deliver optimum results & returns.
6 Years of Global Experience in Multi-tasking, i.e. Digital Advertising, Social Media, Ad Campaigns, Web Design & Development, Lead Generation, and Reporting.