Databox came as a useful tool for HIcentrik as it offers deep insights and user-friendly reports describing the progress of the campaigns and associated KPIs in an interactive manner. It is quite a helpful business intelligence tool, social media & SEO Reporting software in terms of generating 360 Real-Time marketing reports which are more intuitive, insightful, and visually appealing to clients.   
Analytics is an integral part of digital marketing campaigns. It helps businesses to grow and make informed decisions while it also helps them to track their progress. It is very important and crucial for businesses to know key insights and performance metrics of their digital campaigns on a regular basis so that they can plan their future progress as per the statistics. The Databox is one of the best SEO reporting tools for agencies which offers useful insights and KPIs of the digital marketing campaigns sourced from multiple channels like- Google Adwords, Facebook Ads, Instagram, etc. While this is quite a time-saving tool, it offers ease of access and understandability to monitor the wide range of campaigns across various platforms. This case study features some useful insights on Databox and how it helped HIcentrik to achieve business goals through real-time marketing reports.

How Databox Helped in Offering User-Friendly Reports
HIcentrik is one of the leading digital marketing companies in Jaipur catering to a wide range of industrial clients worldwide. Also one of the best SEO agencies in Dubai, it is operating actively in middle-eastern regions like UAE. In terms of understandability of analytics and marketing reports by our team, analytics and campaign figures sometimes get tough and time-consuming due to the vast information it offers to the clients. Pre-existing tools by Facebook and google usually solve the purpose but it becomes quite tricky to understand the deep insights and campaign details offered by them. It has come to our notice that clients sometimes find it quite time taking and tough to get the figures right as they might not be much aware of the technical jargon used in the marketing reports. In order to solve this problem, Databox helped us to transform marketing reports into interactive and user-friendly reports that appeal visually to our consumers. It is not only easy to understand but also offers key insights related to the campaigns as per the client's needs and requirements. The simplistic yet insightful approach of this tool makes it quite useful for progressive and next-gen digital marketing agencies like HIcentrik. 
Solving Challenges of Analytics: Integrated Analytics from Multiple Platforms
Sourcing analytics and figures could become quite challenging if you are operating your campaigns on multiple platforms. It not only consumes so much time but also makes it tough to manually prepare the reports as per the client's goal and requirement. Databox (business intelligence software, social media & SEO Reporting tool) has the capability to offer integrated analytics sourced from various digital platforms like- Instagram, Google ads, Facebook, Linkedin, etc. As it offers insights from every digital marketing channel under one roof, this helps in understanding and analyzing reports quite easily. The wide range of templates offered in this platform gives a great choice to the marketers to design a report as per the understandability of the clients. The metrics and KPIs could be easily selected as per the campaign measurability and goals to get only those insights that are useful for the client's purpose. 

Designing Customizable Dashboards without the Use of Coding
Gone are the days when the marketing team has to spend a lot of time scribbling the formulas in excel sheets to keep up to the client's expectations. The Databox offers an amazing solution to the marketing reports by offering an in-built designer to design your own customizable reporting dashboard which doesn't require much of your efforts and time. It also doesn't require you to learn to code to build those complex dashboards for offering real-time analytics to your clients. This tool gets your work done in quite simple steps so that you can focus on your business goals rather than wasting a lot of time on generating figures and preparing reports. The mobile-friendly reports and analytics are just a click away through the use of this tool.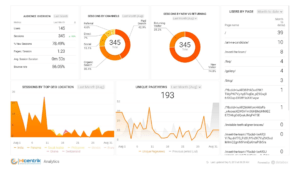 Amazing Customer Support for Any Queries
Stuck Anywhere while integrating reports? Databox has amazing Consumer Support to sail you through the waves of challenges in no time. They have dedicated customer support to help digital marketing agencies like- HIcentrik to solve problems without waiting much. As consumers might sometimes require a prompt response, this tool dedicatedly delivers the promises and trust to offer the best to its consumers. This also gives an extended credit to progressive agencies like us to deliver our best to the clients through awesome support offered by Databox.

USP's & Useful Features of DataBox Helped HIcentrik to Grow
The amazing innovative features are the key to success. The in-built features of Databox helped HIcentrik to deliver the best of the insights of the campaigns to clients. Here are the features which is quite helpful in terms of offering in-depth analysis and insights of the campaign performance. 
24×7 Real-Time Monitoring: The Databox offers real-time monitoring to the clients through their dedicated client's account. An agency can create multiple client accounts that enable them to track the campaigns on a real-time basis just through a simple URL.

Alerts & Notifications: This is quite an amazing feature that notifies the client once they hit the marketing milestone set as per the campaigns. This feature also helps in notifying other activities associated with your campaigns.  
Customizable Dashboards: The customizable and easy to design dashboards offer insightful information to the clients which they can access and understand as per their needs and requirements without any hassles.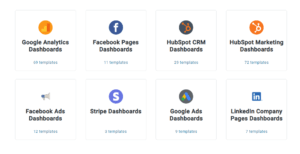 Support for Multiple Platforms: Databox offers quite a great support for multiple digital marketing platforms covering almost the top and widely used platforms used in different parts of the world. It also offers SDK support for integrating additional platforms and tools.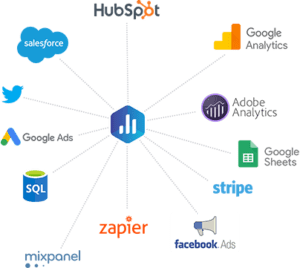 Tracking Client Performance & KPIs: Tracking performance index is an integral part of business success. Databox offers a variety of options to integrate KPIs in dashboards which can be simultaneously accessed by the client.
Found it interesting?
If you are looking for a detailed and genuine review of your product, we can write it for you. Collaborate with us for our next information piece, we will give a shot to your product/tool for a certain time frame and write our overall experience with it. We are just an email away!
Nikita Sharma is Chief Strategy Centrik @ HIcentrik. She Strategizes, Optimizes & Revises digital activities to deliver optimum results & returns.
6 Years of Global Experience in Multi-tasking, i.e. Digital Advertising, Social Media, Ad Campaigns, Web Design & Development, Lead Generation, and Reporting.