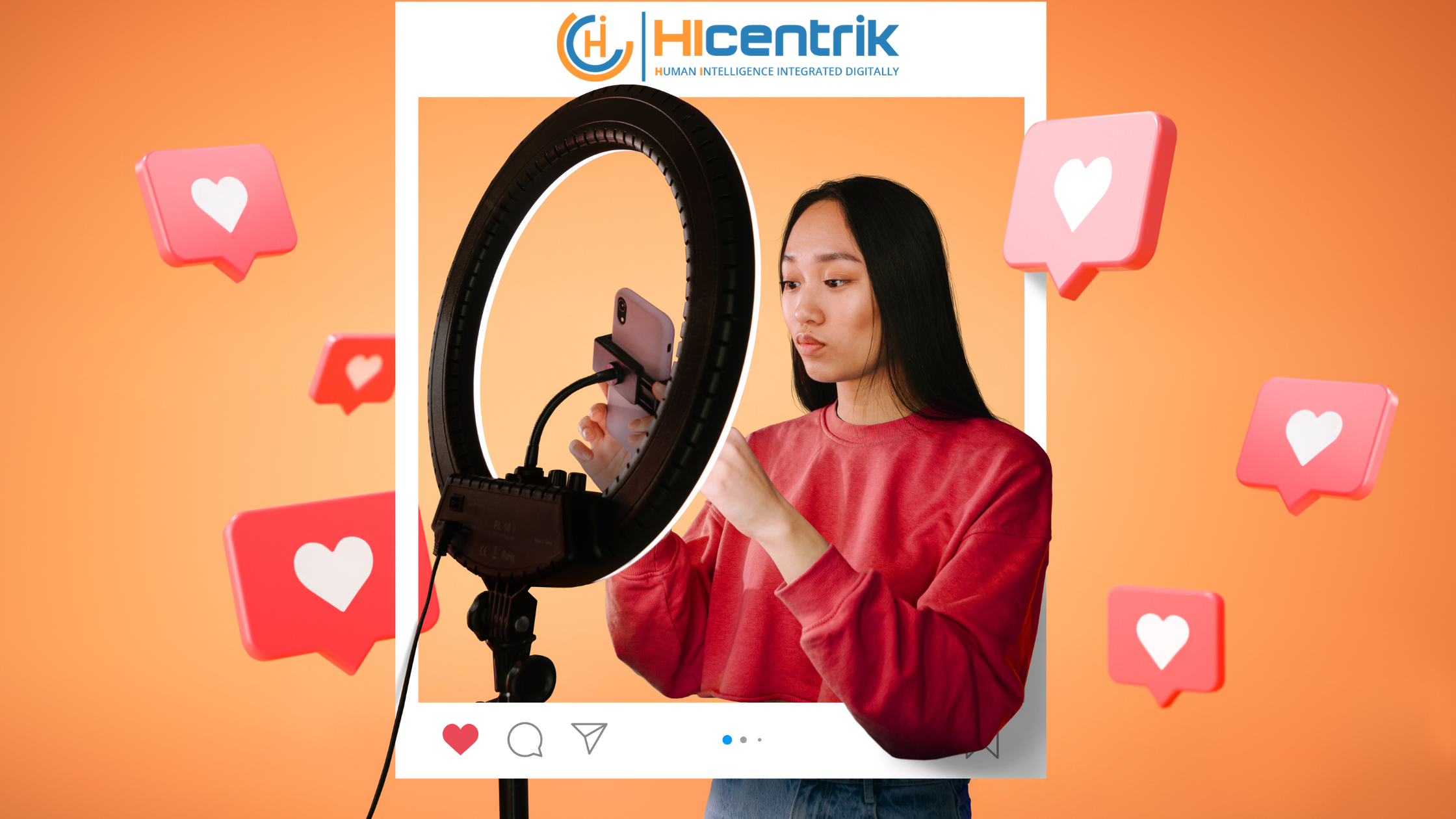 Are you the one who also wants to use Instagram reels to make a dent in the web? Please read this blog to learn more, as it covers exciting insights and details to help you build your brand on Instagram in 2023.
The Instagram trends are something that can make target consumers hop on to your brand more excitingly and interactively. We all know how much the world is addicted to Instagram, and the time we spend viewing reels is enormous. Instagram is the most popular platform that offers audiences to hook on to exciting trends, which makes ways for brands to go the extra mile and create new relationships with their audiences. Talking specifically the reels, it is making an amazing revolution in the digital space by making audiences love the twist of entertainment, information, and crispy trend blended with amazing fun. 
The Rise of Instagram Reels as a New Marketing Tool in 2023
Instagram is one of the top most popular social media marketing platforms for businesses, and Instagram reels complement this trend to connect with audiences. Instagram Reels is a new marketing tool used to help brands get their message across to a wide audience. It has a collection of short videos for reels that can be shared across and engage with your audience more personally than other types of content. 
Instagram reels being the best social media marketing tool becoming increasingly popular in 2022; it gives brands immense power to showcase their essence and products visually. From quirky quotes to exciting challenges and brand mentions by celebrities, there are many things a brand can do to reach miles ahead of the competition in social media.
Instagram Reels – Big Trend For Brands in 2023
Reels as a concept didn't exist as a format earlier. Still, since the growth of Tik Tok, a rival platform, Instagram has understood the way how it made audiences go crazy over the Internet with viral videos that are short and crisp. Taking inspiration from it, Instagram introduced this feature in 2020, allowing everyone to play with the videos, and soon it became a trend on the web. As we call it, everything booms up fast and explodes widely in the social media space. The brands and influencers are also the ones who became the first movers to reap the best benefits. 
These trendy short videos and reels are not just something that entertains people but hooks them so hard, playfully, and excitingly, that you can't resist leaving them. Utilizing this attention span of audiences, the brands have a greater opportunity to tap into the minds of audiences in an out-of-the-box manner. 
How Brands are Using Instagram Reels
Want to know the exciting trends driving the horse in the world of social media? Here are some of the trends related to Instagram Reels making brands popular on the Internet in 2023:
1. Apple
Apple is really a great player when it comes to marketing, and they nail it every time. Similarly, they have used the tutorial feature in a witty way to explain how to create splashy slo-mo videos using iPhone 12. 
View this post on Instagram
2. Mission Recruit
Mission Recruit, a famous organization, focusing on offering placements and jobs to women, executed their campaign through the essence of informative reel content where they showcased ideas on how women can dress up for their next interview. Since it is something informative and useful, these types of reels usually do give the brand great visibility and identity while serving the purpose to the audiences to follow them back to gain such insights.
View this post on Instagram

3. Netflix
Well, we all know about Netflix, and you might already be aware of how quirky it is when it comes to social media marketing. Being a brand with the essence of entertainment, it uses snippets from famous shows and movies as Instagram reels to make them feel more interested in the content on the platform.
View this post on Instagram

4. Adobe
Adobe, another interesting brand, reels to make their audiences get interested in the best of art. They also sometimes use a mix of user-generated content and inspiration to make their audiences go crazy for their Instagram Reels.
View this post on Instagram



What Strategy Brands Can Use to Get Discoverable on Social Media
Brands use different strategies in order to get discoverable on social media, and following up on Instagram Reels can give interesting returns to brands in terms of higher engagement and popularity. Here are some of the points brands should follow to get discovered on Social Media platforms like Instagram.
1. Engaging with users through reels on a regular basis.
2. Tapping on to recent reel trends to make the audience feel connected with the latest hypes of social media.
3. Using influencer marketing for exposure and promoting user-generated content through Reels.
How do Instagram Reels and Instagram Algorithms Work together?
Instagram reels are the most popular type of post on Instagram, and they are created by brands to promote their products or services. Instagram reels are designed with a specific goal in mind, such as increasing brand awareness or generating sales. The Instagram algorithm works together with the reels to determine what content gets posted to your feed. 
The algorithm helps you find new content that you might like based on your interests and location, which makes it easier for people to find what they want from your feed. This is the reason why Instagram reels are becoming increasingly famous, thus also making the brand discoverable and popular among audiences.
Instagram Reel as the Dent in the World of Social Media Marketing
Instagram reels are designed in a way to gain more attention, engagement, and popularity. You as a brand can use it as an effective strategy to show followers what you're up to and tap the interesting trends to get noticed more and more amidst the competition.
Benefits that brands gain by effectively promoting themselves through Instagram reels
Reels are the most powerful social media marketing tool that can be used to promote your brand. They allow you to showcase your brand and your products in a short period of time.
It helps people to get a quick glimpse of what a product is like, and this is something acting as an aha moment for brands.

Reels or short videos of products can help people understand the value proposition behind the product, which can lead them to buy.

It helps in developing an emotional connection with your audience. 

Reels allow you to present your brand in a very short period of time.

It creates an emotional connection of the brand with your audience.
Final Words: Hop on to Instagram Reels
As you might already have been quite familiar with reels, it is high time that you should pick Instagram Reels as your weapon to promote your products while putting out different forms of content that align with your brand and target audiences. It should not always be sales and can blend in a multitude of flavors to make it more engaging and connect to target audiences. 
Nikita Sharma is Chief Strategy Centrik @ HIcentrik. She Strategizes, Optimizes & Revises digital activities to deliver optimum results & returns.
6 Years of Global Experience in Multi-tasking, i.e. Digital Advertising, Social Media, Ad Campaigns, Web Design & Development, Lead Generation, and Reporting.