Resorts and mega hospitality groups often boast about the rich decor and spectacular views. Coming to the visibility some of the biggest players in the hospitality are yet to portray their magnificence on social media. That being said, this blog shall throw a little light on some of your favorite staycation spots and evaluate them digitally! Digital marketing for resorts and hotels plays a key role in determining how reliable a particular property sounds!
Shockingly different social media platforms have a different set of hospitality groups on showcase. In plain words,
Facebook: has a listing of nearly all ranges starting from low to posh.
Instagram: has a listing of the exotics and extravagant locales
Twitter: has a listing of everything that is eliminating the lower budget.
We do not call this discriminatory, however somewhere the balance is not resonating.
1. Samode Palace
Exclusive and discreet, Samode Palace has been host to royalty, celebrities, artists, and the discerning traveler. A splendid example of regal Indo-Saracenic architecture, the palace combines the best of Indian and Mughal styles.
The Samode palace is thriving on Twitter with 3567 followers. That's a huge lead compared to other resorts in Rajasthan. A lead on twitter is quite essential for mega hospitality groups since it decides their status quo!
Twitter Marketing, is now the most interactive social network and up-gradation in the digital marketing industry. To gain a massive following on twitter it takes more than abundant tweeting. You got to maintain the communication thread and be proactive when it comes to interaction. The relevant hashtags, of course, are to be kept in mind.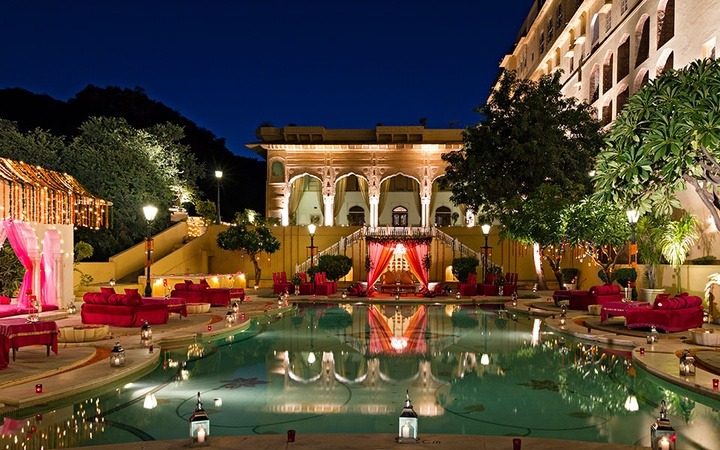 Tips To Be A Golden Tweeting Business
More Retweets
High Response Rate
Shorter Response Time
More Referral Traffic
More New Connections on Twitter
2. Umaid Bhawan Palace, Jodhpur
Built between 1928 and 1943, Umaid Bhawan Palace is a magnificent piece of Rajasthan's heritage and a symbol of the new Jodhpur. Home of the erstwhile Jodhpur royal family and currently the world's sixth-largest private residence, the palace has one thing in common with the iconic Taj Mahal at Agra—the palm court marble used in its construction.

Strong reputation through credible reviews on Google as well as on Tripadvisor
Google Reviews: 16531
Tripadvisor Reviews: 1956
This property has secured its position as the most trusted staycation spot! Reviews are a major parameter while evaluating the existence of any business let alone the big hospitality groups.
Needless to say, reviews and feedback give a strong sense of trust and eventually build a strong reputation. An individual hunting a stay shelter or a vacay spot shall ensure what the others have to say about your property!
3. The Oberoi Rajvilas
Experience a sincerely warm welcome when you stay at The Oberoi Rajvilas, Jaipur. Spread over 32 acres of beautifully landscaped gardens, with traditional architecture, flaming Mashaal torches and reflection pools.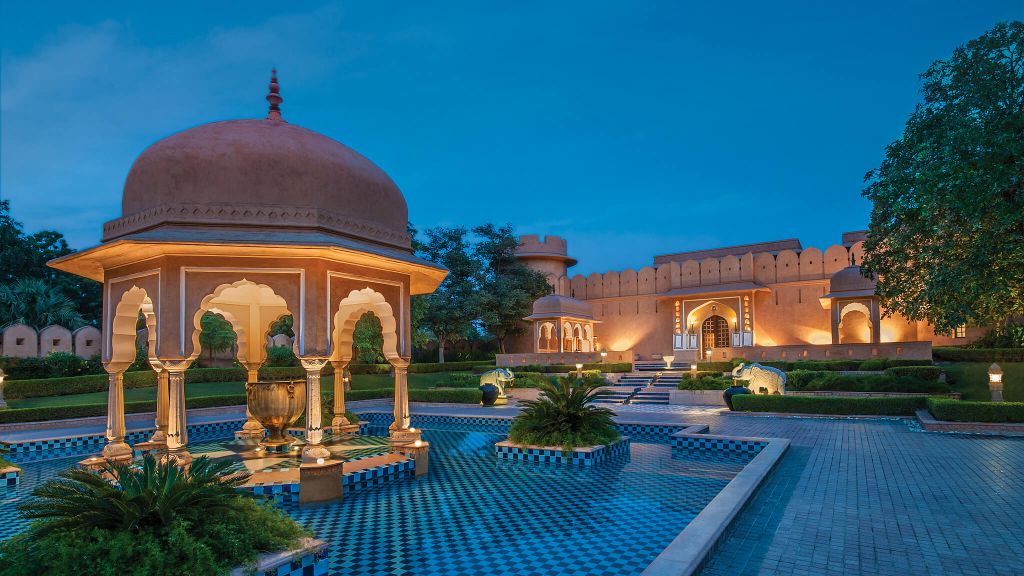 A 5/5 average TripAdvisor rating and 4.6 average Google rating
This property has a whooping almost full average rating, making it a good-to-go stay spot. Rating is the new trend in digital marketing making a difference for all hospitality industries and otherwise.
Rating is an upgraded version of reviews, those who won't dig too deep for others say on your property shall be seeking the average rating. If you do cross 4.0 you are considered a good to go and convincing enough to attract the crowd. This is important to have a rush on traffic flooding on your web and social media handles.
4. The Ananta Udaipur
Set against the breathtaking backdrop of the Aravalli Hills, Ananta Udaipur creates a fairytale-like experience by offering the best of five-star luxuries. From blossoming verdure to contemporary villas coupled with service excellence, the picturesque façade of Ananta aesthetically captures the beauty of your sojourn. Be it leisure stays, destination weddings or corporate off-sites, the hotel promises to craft a unique escape in this beautiful city of lakes.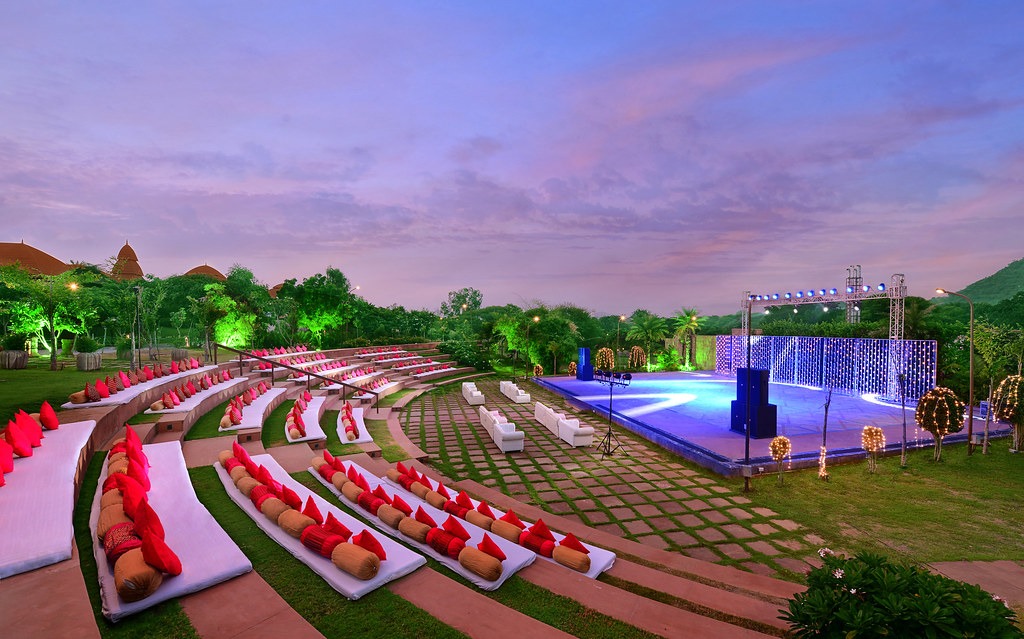 Facebook Check-ins: 93209
Facebook check-in doesn't lose its importance after the initial post or mark. Facebook additionally highlights the photographs of friends who've been at a particular resort and have enjoyed the amenities there, posted a review, tagged some of their friends, etc.
It is undoubtedly a free way to advertise your resort organically in front of people's eyes.
5. Ramada Udaipur Resort and Spa
Ramada Udaipur Resort and Spa feature unique Mewar region architecture, traditional Tekri Work construction, contemporary amenities, and spectacular city views. Enjoy the luxurious amenities and vibrant spaces of our hotel, close to Lake Pichola and the Moon Palace.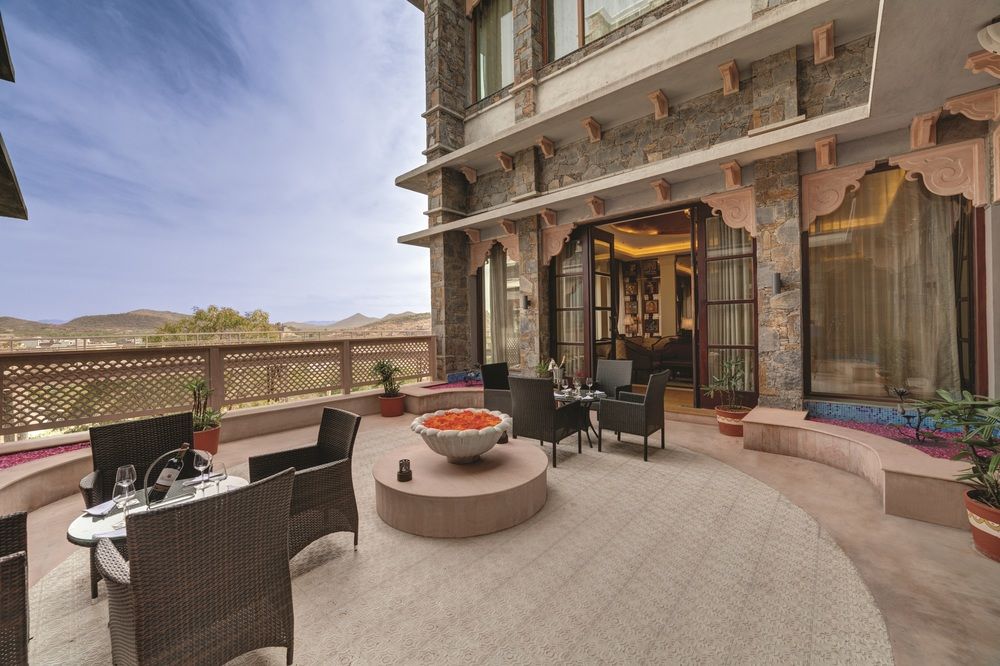 User-Generated Content: Good and at a Decent Rate
Specifically in the hospitality industry user-generated content is the most organic way to increase the reach and get that shiny status flooding on social media. Ramada seems to be on the right track when it comes to being on the feed! User-generated content is of much use than thinkable because it does provide a raw insight into the property. Customers flood the pictures, their experiences and on-site amenities making it easier for others to have an original decision. Pictures are not decisive anymore!
SIGN OFF
All the above-mentioned hospitality brands and their branding agencies have made their way to the top of the industry and seem to be growing in different aspects. However, to be the strongest brand and have stood out the status quo it's important to be digitally sound in all the aspects. In plain words, hotels and resorts should pay special attention to not only the marketing of the brand but digital marketing as well. Digital reach is the new tool to outshine and grab the wandering eye, hunting to find a staycation spot.
Nikita Sharma is Chief Strategy Centrik @ HIcentrik. She Strategizes, Optimizes & Revises digital activities to deliver optimum results & returns.
6 Years of Global Experience in Multi-tasking, i.e. Digital Advertising, Social Media, Ad Campaigns, Web Design & Development, Lead Generation, and Reporting.