Addicted to Trending TikTok Videos? Here is an enormous opportunity for advertisers to market their products and services to the young generation. As the platform hosts millions of young people worldwide, it opens the door for the marketers to creatively reach out to the new world of influencers. Here are some interesting insights into the TikTok emerging as a platform for brand advertising. 
TikTok is one of the most trending applications in today's world of internet buzz as people from different age groups and interests prefer to spend time switching short videos every now and then. Be it the moment of passing time or exploring some cool stuff, TikTok is definitely leading the talk among the Gen-X, Y, Z. Mostly dominated by the young folks, this platform is a perfect time-killer for people of all ages to explore the potential of user-generated content. As per the concept, TikTok emerged into an amusing platform to entertain users with interesting videos based upon music, comedy, short-sketches, etc. In terms of its popularity, it has crossed the 200 million+ users mark within a year of its launch in the Indian app ecosystem. 
TikTok can become a powerful tool for brands to promote their products smartly through short-span videos by emphasizing the use of smart and user-oriented content. It has the capability to influence the youth by targeting their interests. 
In terms of the current trends of the app ecosystem, TikTok has really gained great momentum in continents like Asia where the majority of users come from tier-2 and tier-3 cities. As per the statistics shared by TikTok, it came as a quite surprise that the internet booming generation in low-tier cities is more inclined towards a platform like Tik-Tok. This shows great enthusiasm for users towards the open platform which gives freedom for the informal structure of content creation. 
Why TikTok is an Interesting Platform for Marketers?
TikTok has an active user base of young people of age between 18-30 years who have an active interest in varied topics and follow the current trends of hashtags. This gives marketers a great opportunity to connect with young userbase thus influentially promoting their products and services on such a user-driven platform. The best part of TikTok is its ability to pull users towards its platform which makes it quite interactive. 
In terms of the marketing sphere, it can be seen that the purchasing power and decision making strategy lies more on the youth brigade. Since youth plays an important role in influencing buying decisions, it could be a great platform for marketers to approach the great diversity of users. As TikTok aims to capture the diversity of the world, the marketers can find it as a quite useful platform to target the younger generation in varied ways.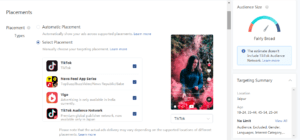 Advertising on TikTok: What Are The Options Available?
The TikTok is gradually rolling out new updates to support a wide range of TikTok advertising formats on its platform to offer a great advantage to marketers as well as audiences who tend to come to the platform to socio-entertain themselves. In terms of talking about a variety of formats available for advertising on TikTok, it currently offers in-feed video ads that appear while users will switch on to the next TikTok video. The platform also offers quite great features in targeting ads as per the user base and demographics which varies as per age, gender, location, interests, etc. similar to that of other social media platforms like Facebook and Instagram, but with TikTok, the possibilities of running dark marketing & advertising are not clear yet.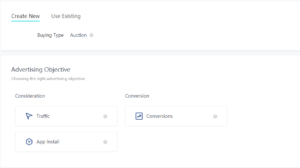 Here are some of the models (TikTok Advertising Cost Factors) available for advertising on TikTok: 
Cost Per View: The cost per view model will require advertisers to pay when users view their ads. It is limited to 6 seconds time frame. 

Cost Per Impression (CPM): This model will require advertisers to pay when their ads appear on the Tik-Tok feed.

Cost Per Click: This is the more enhanced and effective TikTok advertising cost-controlled approach for advertisers as they will be only charged once the user clicks on their ad. 

Hashtag Challenges are Re-Inventing the Trend of Advertising
TikTok is an only platform that emerged as a boon for brands allowing them to promote their trend or cause through the branded hashtags. It allows brands (Like HIcentrik – Digital Marketing Company in Jaipur) to generate great visibility through the potential use of influential hashtags by involving user-base into similar interests. It is a part of brand takeover ads on TikTok which emphasizes on promoting the brands through hashtags.  
As per the current statistics, 53% of monthly downloads of TikTok comes from India. 

In numbers, 56 million installs were recorded which accounts for combined of apple and android devices.

TikTok app is present over 150 countries offering enormous community to user-driven content on its platform.  

TikTok is now focusing on paid ads while ensuring it as a platform for community-driven learning and social engagement.

Hashtags will become a powerful trend for this platform which will give more visibility to the interest-based content on the platform. 
How To Engage Gen – Z on TikTok?
Use a data-driven approach
Put a brand face on TikTok
Advertainment – The perfect combination of advertisement & entertainment can help your brand in a really effective way to generate reach, engagement, and revenue as well.
Adopt the culture of the Mems – Don't stay behind
Convince industry experts or viral stars to collaborate with your brand.
Put relevant viral comedy challenges to get into sync with the generation – Z
Education + Entertainment – The most effective and new way to capitalize on, educate your audience and give them a dose of entertainment as well.
And be creative
Ankit Kumar Sharma is an Experienced Account Strategist at HIcentrik, with a demonstrated history of working in the Information Technology and services industry. Skilled in E-commerce, Communication, Strategy, Digital Marketing, Growth Hacking and SEO.