Beneath the surface of the Internet, there's a strange world known as the Dark Web that can provide a great boost to your digital marketing strategies.
What is the Dark Web?
Dark Web – an explored yet the unexplored world of internet, we can characterize the deep or dark web as a shrouded or nefarious corner of the web offering most extreme security to internet surfers from the eyes of the government and internet service providers (ISPs). This segment of the web hides underneath the visible and encoded sites that are listed by the significant search engines like Google, Bing, Yahoo, and Duck Duck Go. To get to these dark web destinations, you would need to download explicit onion routers like Tor.
Opportunities for Digital Marketers
Obviously, because of the above-mentioned reason, the dark web is responsible for a ton of criminal activities. However, there are a lot of genuine prospects & buyers who surf the dark web and advertisers/marketers might want to access that niche. Presently many mainstream websites and discussion platforms are adopting the dark web too.
"According to the Dark Web News this segment of the web carries enormous potential for anyone who wants to communicate anonymously."
Facebook Unveiled its own Onion address in 2014, and news platforms like ProPublica and The New York Times have struck to the same pattern. It's not just organizations and buyers moving in as well. Political groups are utilizing the dark web for forums, discussions & active community buildup, and there are a lot of active communities or groups related to games & technology. This trend has created a really amazing opportunity for marketers to advertise in an explored yet unexplored world of the internet.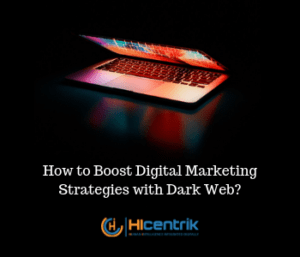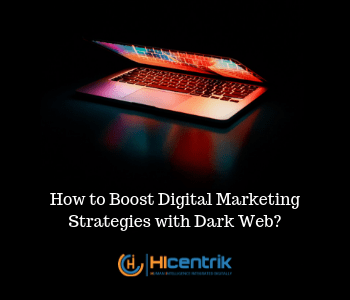 How to harness the marketing opportunity of the dark web
Reddit is being used as a resource or learning center for gathering valuable data about dark web users, assets, exchanges and more. This platform also has dedicated discussion topics or forums for dark web users, where they can meet buyers, exchange data and share reviews about all kinds of dark web activities.
Understand your dark web audience
Many individuals operate on the dark web, not for criminality but rather to remain anonymous. this lets us know essentially that regardless of what the reason is people respect their online privacy and security. and because of its anonymity, people who use it are pro-democracy- campaigners, journalists operating under regimes or whistleblowers. So whatever strategy you build to harness its power, remember not to invade the privacy of users in any way.
Dark web social media platforms
"Want to enjoy social media that too with absolute anonymity, Dark Social Networks are here to save you."
Yes, that is the perception people are developing after recent data breach cases. Numerous platforms, which are offering mirror alternatives to mainstream social media marketing channels on the dark web. Have a look at this list to be familiar with some of them.
Facebook
TapIIN
TorBook
Galaxy 2
Digital Marketers can harvest brilliant organic results by researching the dark web in detail, yet the significant thing is to be wary at the same time. It fills the segment with lots of sensitive, criminal and additive information, has an active community of hackers and can cause real harm to your brand image. Reap the excellent fruits by exploring it but the important thing is to be cautious while doing so. And one more thing dark web marketing is completely different from the concepts of dark marketing & dark social.
Ankit Kumar Sharma is an Experienced Account Strategist at HIcentrik, with a demonstrated history of working in the Information Technology and services industry. Skilled in E-commerce, Communication, Strategy, Digital Marketing, Growth Hacking and SEO.